Your Exceptional Bathroom Remodel In Nassau County
Only at Selective Remodeling
Is your bathroom well overdue a renovation? We'll assist you in making it unique! At Selective Remodeling, we specialize in unmatched services of bathroom remodeling in Nassau County.
With a vision for excellence and years of experience crafting places we are proud of, we are trusted for our services in the industry, especially when it comes to Nassau County bathroom renovations.
Our team are highly skilled at taking bathrooms of all shapes and sizes and recognize the importance of a well-designed bathroom. Not only is it a place that's part of your daily routine, but it is also a sacred place to relax and unwind. 
Our experts are dedicated to your vision and turning your dream bathroom into reality, blending creativity with practicality for unsurpassed excellence in a bathroom like no other.
Efficiency and professionalism remain our guiding principles during the refurbishment stage. We boast of a process that is impeccable right from conception until fulfillment, whilst ensuring we keep within deadlines and budget.
Selective Remodeling offers a hassle-free approach to redefining your bathroom as a room you're proud of. Schedule your appointment with our team and experience the bathroom transformation you have always dreamt of.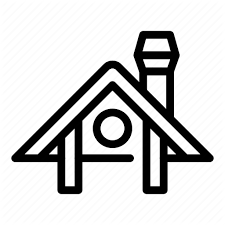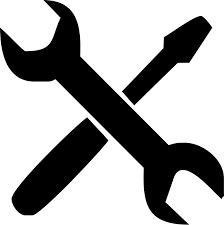 Our Bathroom Renovation In Nassau County: Understanding The Process
Let's talk about how we ensure your Nassau County bathroom remodel turns out exactly how you want it, every time. 
At Selective Remodeling, it's our job to ensure that your bathroom vision is seen and heard. The planning stage of your bathroom remodel is a crucial step to ensure your vision becomes a reality. 
Our bath remodeling service begins with an initial consultation where our team takes the time to listen and understand your ideas, needs and budget. We appreciate your openness and encourage your feedback throughout the entire process. Our design team will then create more in-depth designs and layouts, enabling us to provide you with a plan for the intended renovation. 
After you've approved our designs, our skilled remodelers swing into action and will bring your new bathroom to life. Using only the highest quality materials, your bathroom will stand the test of time! 
We handle all the details with great precision, from plumbing and electrical work to tiling and fittings, so you don't have to worry. We also have a series of quality control checks to ensure that the final result exceeds your expectations. 
When it comes to transparency, our experts ensure that you're kept informed throughout the process, and are on hand to answer any questions that might arise.
Count on Selective Remodeling for your bathroom renovation that reflects your style and personality, professionally and beautifully.  
Bathroom Renovation In Nassau County By Selective Remodeling
At Selective Remodeling, our knowledge of bathroom renovation in Nassau County is unmatched. Typically, our complete renovation services convert any ordinary bathroom into an attractive and highly functioning space tailored by our experienced craftsmen to adhere to your specific needs.
Bathroom Renovation

Gallery
Why Choose Selective Remodeling for a Bathroom Remodel In Nassau County?
1. Expertise and Craftsmanship 
A team of highly skilled craftsmen working at Selective Remodelling is dedicated primarily to bathroom remodeling. From detailed planning to artistic designs and state-of-the-art constructions, our scope of knowledge is vast.
Our work environment is based on precision, and skilled craftsmanship as opposed to simply renovated bathrooms. Being an experienced bathroom renovation contractor in Suffolk County, you need not worry as our team has vast experience that brings your project to life.
2. Client-Centric Approach
Our client-focused approach allows us to recognize that each vision is unique, and every client has a different choice when it comes to popular bathroom layouts, this is a major competitive advantage for us.
The fact that we practice open communication, teamwork, and flexibility starting from the first contact up to the last walkthrough is what distinguishes us. With us, our professionals take your specific ideas and incorporate them into the design and construction to guarantee that the final product reflects your own distinctive style and needs.
At Selective Remodeling, our customer-driven approach has allowed us to establish a solid base for success in this industry. Your satisfaction is our number one goal.
3.  Quality Materials and Attention to Detail
The durability and aesthetic appeal of a bathroom is largely dependent on the materials chosen and the level of care taken during construction. 
At Selective Remodeling, only high-quality material is used which promotes durability, usability, and attractiveness of the products.
Regardless of whether you are looking for custom tiles, countertops, or vanities, our commitment to quality shines through. We work with utmost care in each of our projects; we ensure that every aspect of your bathroom remodeling is completed right to the bitter end. 
Choose Selective Remodeling to provide you with the ideal fusion of knowledge, customer-centered service, and unrivaled quality for your bathroom renovation in Suffolk County, NY. 
Get in touch with a member of our staff who shares your passion for style and elegance and begin your journey to transform your bathroom into a relaxing retreat.
Real Results. Real

Customer

Reviews
"We want to thank Selective Remodeling for our beautiful roof. Everyone from Dominick, the different crew members, to Mike the owner, were very professional. The remodel team would show up on time everyday, work and clean up after the day was done."
Mary & Bob V.