Exceptional Bathroom Remodeling Services In Long Island, NY
Only at Selective Remodeling
At Selective Remodeling, we take pride in redefining excellence with our exceptional bathroom remodel services in Long Island NY. As award-winning bathroom contractors, we are committed to transforming ordinary spaces into extraordinary ones. This sets us apart as the top choice for bathroom remodel contractors for modern homeowners. 
With a passion for craftsmanship and an unrelenting commitment to client satisfaction, we bring dreams to life, one project at a time. At Selective Remodeling, we understand that your bathroom is more than just a functional space—it's a sanctuary.
In order to produce excellent master bathroom renovations that go above and beyond expectations, our talented team of professionals combine originality, accuracy, and attention to detail. We customize our services to fit your particular taste and preferences, whether it be through opulent spa-inspired decor or sleek and contemporary aesthetics.
By choosing Selective Remodeling as your partner, you design a bathroom that fits your style, improves your way of life, and significantly increases the value of your house. Our exceptional bathroom renovation services will elevate your bathroom experience because your home deserves nothing but the best.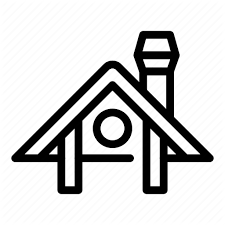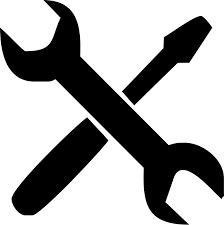 Our Bathroom Renovation Services: Understanding The Process
At Selective Remodelling, we skillfully combine creativity, careful planning, and expert execution when renovating bathrooms. We are committed to providing bathroom renovation in Long Island that meets and surpasses your expectations, from the beginning of the design process to the last brushstroke.
Planning: Streamlined and Stress-free
At Selective Remodelling, we start every bath and shower remodel project with careful planning. We have extensive conversations with you to learn about your preferences, practical requirements, and desired designs. 
In addition to this, our knowledgeable team works directly with you to develop a unique plan that takes into account every aspect, from layout considerations to material selections. This stage lays the groundwork for a smooth and effective project ensuring your bathroom renovation in Long Island is top-notch.
Design: Here is Where You can Dream
Your vision comes to life during the design stage. Using their creativity and knowledge, our talented designers create intricate layouts, models, and concept boards that make your modern bathroom renovation ideas come to life. 
In order to ensure that the final design not only meets but also surpasses your expectations, we place a high priority on aesthetics, functionality, and supreme quality. To ensure that the design reflects your own taste, we encourage your feedback and adjustments throughout the process, a factor that contributes to our renowned remodeling bathroom contractor services.
Build: Give Wings To Your Dreams
As soon as the plan and design are finalized, we smoothly move into building your bathroom remodel, and there's no exception if your project is just a small bathroom remodel. With the best materials available, our team of skilled artisans and contractors work carefully to make the idea a reality. 
We keep lines of communication open by providing regular updates on the progress and promptly responding to any issues. During the construction stage, our dedication to accuracy and quality is evident, ensuring that the finished product is not only aesthetically spectacular but also constructed to survive the test of time.
Complete Bathroom Renovation At Selective Remodeling: What Can We Do For You?
Bathroom Renovation

Gallery
Why Choose Selective Remodeling for Bathroom Renovation Suffolk County, NY?
1. Expertise and Craftsmanship 
A team of highly skilled craftsmen working at Selective Remodelling is dedicated primarily to bathroom remodeling. From detailed planning to artistic designs and state-of-the-art constructions, our scope of knowledge is vast.
Our work environment is based on precision, and skilled craftsmanship as opposed to simply renovated bathrooms. Being an experienced bathroom renovation contractor in Suffolk County, you need not worry as our team has vast experience that brings your project to life.
2. Client-Centric Approach
Our client-focused approach allows us to recognize that each vision is unique, and every client has a different choice when it comes to popular bathroom layouts, this is a major competitive advantage for us.
The fact that we practice open communication, teamwork, and flexibility starting from the first contact up to the last walkthrough is what distinguishes us. With us, our professionals take your specific ideas and incorporate them into the design and construction to guarantee that the final product reflects your own distinctive style and needs.
At Selective Remodeling, our customer-driven approach has allowed us to establish a solid base for success in this industry. Your satisfaction is our number one goal.
3.  Quality Materials and Attention to Detail
The durability and aesthetic appeal of a bathroom is largely dependent on the materials chosen and the level of care taken during construction. 
At Selective Remodeling, only high-quality material is used which promotes durability, usability, and attractiveness of the products.
Regardless of whether you are looking for custom tiles, countertops, or vanities, our commitment to quality shines through. We work with utmost care in each of our projects; we ensure that every aspect of your bathroom remodeling is completed right to the bitter end. 
Choose Selective Remodeling to provide you with the ideal fusion of knowledge, customer-centered service, and unrivaled quality for your bathroom renovation in Suffolk County, NY. 
Get in touch with a member of our staff who shares your passion for style and elegance and begin your journey to transform your bathroom into a relaxing retreat.
Real Results. Real

Customer

Reviews
"We want to thank Selective Remodeling for our beautiful roof. Everyone from Dominick, the different crew members, to Mike the owner, were very professional. The remodel team would show up on time everyday, work and clean up after the day was done."
Mary & Bob V.