Transforming Visions into Exceptional Homes Windows in Nassau County
Only at Selective Remodeling
It's time to transform your dreams of an exceptional home into a concrete reality. At Selective Remodeling, we take great satisfaction in being the architects of your dream home, offering an extensive range of services that include conceptualizing, creating, and constructing extraordinary houses.
At the heart of every project lies our exceptional service of window replacement in Nassau County. We start by carefully comprehending your distinctive vision and way of life. From here on, every step is a collaborative effort to bring your ideas to life. 
From the early planning stages where we precisely map the layout of your dream home to the design phase where creativity meets functionality, we take care of everything. 
By offering durable and premium quality windows in Nassau County, Selective Remodeling is committed to quality craftsmanship and attention to detail. Beyond the aesthetic appeal, our skilled professionals offer window installation in Nassau that is meticulously constructed to offer superior quality and architectural finesse. 
Schedule an appointment with our team of professionals who are armed with the latest technology and design excellence. Say hello to windows that elevate your home's aesthetic appeal whilst setting you apart in the architectural landscape of Nassau County.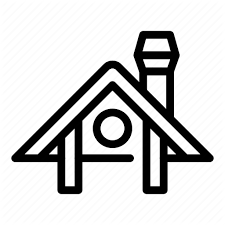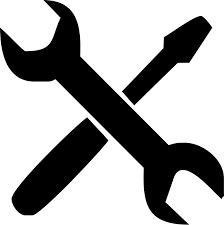 Exploring Our Process: Selective Remodeling's Window Installation in Nassau
In-Depth Consultation and Assessment
At Selective Remodeling, we initiate the process of window replacement in Nassau County with a comprehensive consultation. Our team of skilled professionals engages in in-depth conversations to understand your specific needs, preferences, and desired outcomes.  
This gives us a roadmap to work with and is an essential starting point. At this design stage, we assess the existing condition of your property by considering essential factors such as construction style, energy efficiency objectives, and personal aesthetic preferences to name a few. 
This personalized approach ensures that your replacement windows in Nassau County fit seamlessly with the overall vision of the home.
Customized Window Design and Material Selection
After the consultation, our skilled designers work closely with you to devise customized window designs that incorporate functional needs and architectural beauty. 
At Selective Remodeling, we have a variety of window frames that boast high-quality materials and unique styles. Our dedication to high-quality workmanship means that every window installation in Nassau is completed to the best standard.
From double-pane windows that are energy-efficient to lovely bay windows for effortless elegance, our variety will reflect your home's unique character beautifully. 
Precision Installation and Quality Assurance
At Selective Remodeling, our installation phase is undertaken meticulously. We have qualified technicians who use best industry practices to ensure that every window replacement in Nassau County is seamlessly integrated into your home. 
As a rule of thumb, we prioritize quality assurance throughout to make sure your installation follows building codes, energy efficiency standards, and customer expectations.
Aside from the completion of the installation process, we are committed to providing post-installation services that address any queries and concerns. We guarantee complete satisfaction in the replacement of windows in Nassau County. 
Selective Remodeling Advantage: Why Choose Us For Window Replacement in Nassau County
Your Journey For Window Installation In Nassau Begins Here
Trust Selective Remodeling as your reliable partner for window installation in Nassau. Our commitment to quality, customization, and outstanding leadership enables us to stand out among others. We specialize in enhancing the aesthetics and functionality of your house in a time frame and budget that works for you. 
We take care of your needs at every stage of this process. From consulting and listening to your dreams to thorough project sketching and installation, reliance and durability are the cornerstones of our success.
Your home deserves only the finest! By choosing our window installation services, you welcome an enjoyable space in your home that balances quality and sophistication. 
Say hello to a world where your dream home becomes a reality. Schedule an appointment today to get started!
Real Results. Real

Customer

Reviews
"We want to thank Selective Remodeling for our beautiful roof. Everyone from Dominick, the different crew members, to Mike the owner, were very professional. The remodel team would show up on time everyday, work and clean up after the day was done."
Mary & Bob V.