Hooray for summer!! That inviting time of year will be here shortly, so get everything ready to enjoy it to the fullest! Selective Remodeling provides a terrific list below in order for you to get prepared for summer.
1. Make certain play equipment is safe.
Wood, ropes, and fastenings can become compromised over time and cause damage to outdoor play equipment. It is important to inspect monkey bars, swings, slides, zip lines, etc. If any of the structures aren't properly intact, either repair or replace them as needed.
2. Be prepared for emergency situations.
Outdoor activities often lead to minor injuries and abrasions. Check the inventory of your home and vehicle's first-aid kit as well as supplies needed in the event of emergencies for your family members and pets.
3. Maintain efficient cooling systems.
Schedule routine maintenance for your cooling system. This is also the time to dust ceiling fans, cleanse free-standing fans, and place air conditioning units in windows. Keeping curtains drawn all day is a simple way to help keep hot air out of your home and maintain the cool air inside.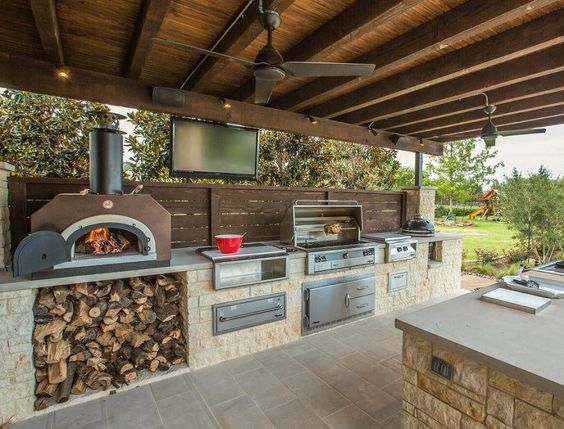 4. Schedule sizable outdoor renovations.
Schedule professional professional outdoor remodeling well in advance as contractors get booked-up quickly for the summer. Selective Remodeling is ready to help you with all those projects!
5. Arrange the staining or painting of the exterior of your home.
Just as with major renovations, contact a professional as soon as possible to secure an appointment to have any exterior staining or painting arranged.
6. Grab the screen doors.
Unless you have self-storing or retractable screens, replace your storm doors with screen doors. It is vital that you have any tears or holes repaired to prevent insects from getting into your home.
7. Put up a clothesline.
Why not gather some clothespins and hang your family's clothes to dry in the fresh air. This method is a wonderful way to give you…and your clothes…a true feeling of summer.
8. Designate an area to enjoy summer crafts.
An allotted craft space is a fun idea where any member of the family can unleash his or her artistic ability in the invigorating outdoors.
9. Catch-up on minor projects and routine maintenance.
Turn on your favorite tunes and get busy working on the little projects here and there that you may have neglected in the less cooperative weather.
10. Get the grill going.
Thoroughly clean the grates of your grill as visions of barbecuing dance in your head! Get ready for those awesome summer cookouts by taking inventory of your grilling tools and charcoal or propane. Closely examine your gas grill to be sure the fuel lines aren't cracked and remove any debris that is blocking burner holes.
Selective Remodeling is an esteemed company located at 406 Middle Country Road in Coram. We may be reached by calling either 631-736-5049 or 516-596-8846. Top-notch customer service is our main priority!