The bathroom is one of the most frequented rooms in any home. If you want to upgrade your bathroom to help it feel more fresh and modern, there are a few things you can do. To learn about three bathroom upgrades that make all the difference, keep reading.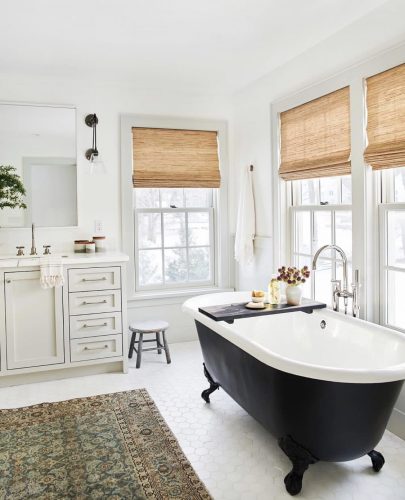 Storage space is important in a bathroom. Many people use their bathroom to store cosmetics, toiletries, cleaning products, towels, and so on. If you are looking for a way to increase the storage space in your bathroom, without compromising on floor space, opt for a recessed medicine cabinet. A medicine cabinet is the best place to keep medicine, as well as toothpaste, mouthwash, floss, and other hygienic products.
Next, upgrade the lighting in your bathroom. Lighting can transform any room. New, modern lighting can help a space feel fresh, clean, and modern. If you don't have a lot of natural light in your bathroom, opt for creative artificial lighting that makes your space feel bright and warm. Consider picking lighting that has a dimming feature. This way, you can adjust the lighting depending on the time of day. Some people prefer dimmer lighting during their evening shower and brighter lighting when you're brushing their teeth in the morning. Pick lighting that makes you feel comfortable in your bathroom.
If you have room, installing a tub is the biggest bathroom upgrade you can make. A tub can help a bathroom feel classic, luxurious, and timeless. Tubs come in endless styles and colors, so you can pick a tub that matches your personal style and your bathroom decor. You can also pick a tub that has fun features like jets. A tub can even increase the property value of your home. This is because tubs are appealing to buyers, especially buyers with children.
For help upgrading your Long Island bathroom, reach out to Selective Remodeling. You can contact our team by phone at 631-736-5049 or 516-596-8846 today!