Your home is your sanctuary. More than that, it's an extension of who you are and an expression of your interests and personality. Naturally, the temptation to turn into something deeply personal and grandiose is there. The addition to your home will allow you to have that extra space you need and the room you've always wanted. Before you start tearing apart drywall and planning where to put that big screen TV, there are a few things you should know beforehand.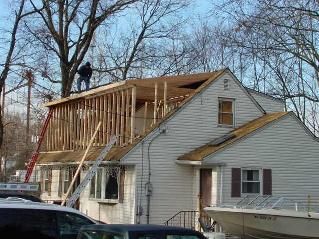 To Thine Own Cost Be True
The first step you need to take when it comes to adding anything to your house is setting a price limit and not going over budget. Think about how much room you want versus how much you're willing to spend. If you're hiring a third party to do the remodeling, think about how much they charge. Rome wasn't built in a day, and a project of this magnitude can take quite a while to complete. Set your limitations and stick with them, or you might find yourself in a real money pit.
To DIY, Or Not to DIY? That is the Question
When you've decided to undertake the arduous task of adding to your home, you might feel the urge to do it yourself. After all, there's no better feeling than accomplishing something like this all on your own. However, this is one task where professional assistance might be the best course of action. Construction work is a skill that takes years to master. If you're not the most mechanically inclined person, then hiring a contractor is the way to go. Their expertise in carpentry and electricity can mean the difference between pristine and shoddy workmanship. Remember to shop around when it comes to the right one, some might take their profession more seriously than others.
Selective Remodeling and Making Your Dreams Come to Fruition
In an age where so many people never properly fulfill their dreams, Selective Remodeling can help yours become fully realized. If you feel that your dream is unobtainable and out of reach, we'll gladly prove you wrong. We offer financing with rates as low as 2.99 % and will gladly help you design that room you've always wanted and was up until now unaffordable. You can visit more on our site and see why we're the best on Long Island and soon the best for your home. Give us a call today at 631-736-5049!