Sometimes bathrooms are overlooked in the remodeling process. However, a bathroom remodel can actually make a significant impact on your life, as well as your home's value. If you have an old, outdated, or boring bathroom, consider remodeling your space. Here is an inside look at bathroom remodeling: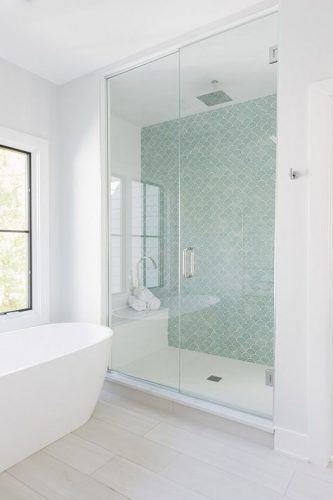 The bathroom should be a place you go to unwind. Creating a relaxing space can improve your mood. If your current bathroom is bland or unattractive, consider remodeling the room with bright and airy colors. White tile flooring and a marble shower can help your home feel like a spa.
Many homeowners are getting rid of tubs and designing their bathrooms with just showers. This allows for a larger shower, which is more comfortable. However, you should strive to keep at least one tub in your home to improve your home's resale value.
Another great idea for your bathroom remodel is adding built-in storage compartments. A mirror that doubles as a medicine cabinet is a great place to start. Also, consider adding a cabinet under your sink and a closet either in your bathroom or right outside of it. Bathroom storage is incredibly convenient and it can help your space appear more organized and clean.
Soothing lighting in a bathroom can help you feel at ease as you prepare for your day or complete your nighttime routine. Add lighting that creates a warm ambiance to feel as comfortable in your bathroom as possible.
When it comes to selecting floor or shower tile, large format tile is the latest trend. Large format tile used to be difficult to work with and expensive, but modern tiles are new and improved. The larger your tiles, the less grout you need in your bathroom, which is easier to clean and maintain. Plus, larger tiles can help your bathroom feel more spacious.
Follow these remodeling tips and redesign your bathroom with Selective Remodeling. You can get in touch with our team by calling 631-736-5049 today!