Here's a question that you might not have expected to read today; what are you currently using your basement for? For many people, the basement is dark, depressing, and, more often than not, mainly utilized for storage. However, what if you could give it a first-class makeover and turn it into one of the most exciting places in your home? Just take a look at these remodeling jobs we came up with!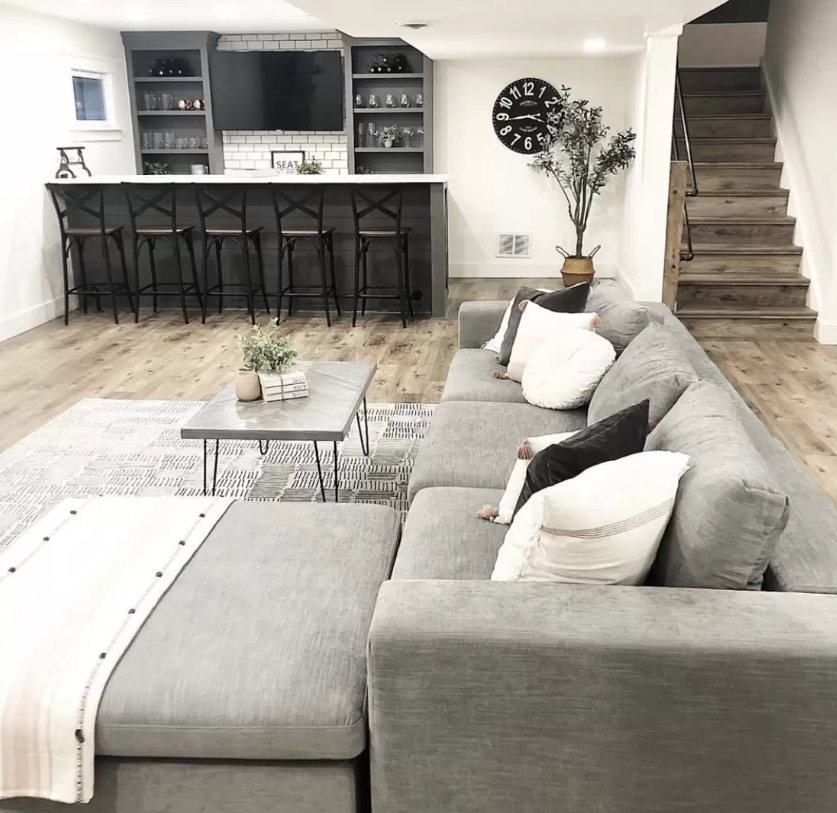 Guest Room
Do you have a lot of friends and family that you enjoy having over? Well, now you can have them stay longer with the construction of a guest room. No more couch crashing or floor sleeping. You'll have accommodations perfectly lined up for them when they arrive.
Home Office
Do you work from home? Perhaps you're a writer who just wants some personal space to tackle those deadlines in complete privacy. With the addition of some lighting and carpeting, you'll have your own private office that you can enjoy whenever you need to put in some elbow grease.
Gym
Love to work out, but you'd rather do it privately than in front of a bunch of gym rats? A home gym is a great way to revitalize your basement. Much like a private office, you can utilize it whenever you choose.
Home Theatre
Perhaps you've always wanted to get that big-screen TV but have minimal space to put it. Well, now you can. Throw in a few comfortable couches and a popcorn maker, and you have your very own movie-going experience of your very own.
Game Room and Bar
This is one of the most popular renovation ideas, and it's easy to understand why. Having a space that's got all of the amenities of your favorite watering hole will certainly eliminate the need for a designated driver. For the whole experience of what some have called a "man cave," finally getting that pool table and jukebox can really change the way you think about having a "night out."
Your basement has a world of opportunities that are just waiting to emerge and break out. At Selective Remodeling, we've helped millions of homeowners revitalize their space and accomplish the dream of turning their houses into homes. To see what we can do for you, give us a call at 631-736-5049 or fill out the form below!