Bathroom Countertop Manufacturers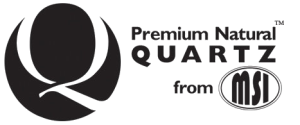 Bathroom Countertop Gallery
Countertop Materials
Here are the different types of countertop materials to choose from!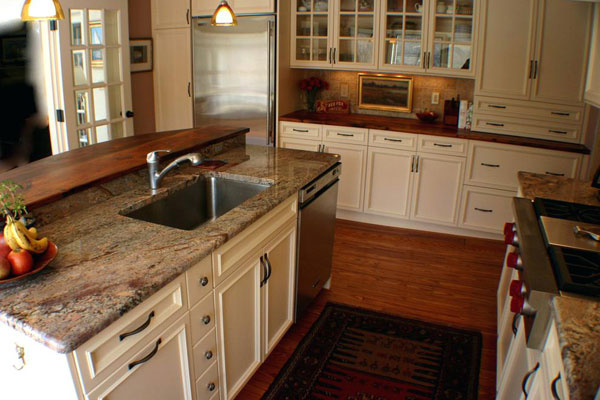 Granite
Type: Natural Stone
Desc: Price of this quarried stone is based upon its rarity in the ground. Granite is extremely durable and timeless. It requires some maintenance to clean and seal the stone on a regualr basis. Shown: Crema Bordeaux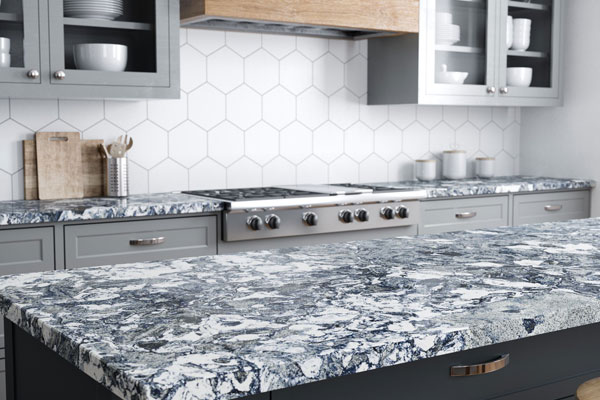 Quartz
Type: Manufactured Stone
Desc: Natural quartzite stone is ground up and mixed with resin, pigment, and pieces of glass to create this maintenance-free countertop material. It is very popular for use in kitchens and bathrooms. Shown: Cambria Islington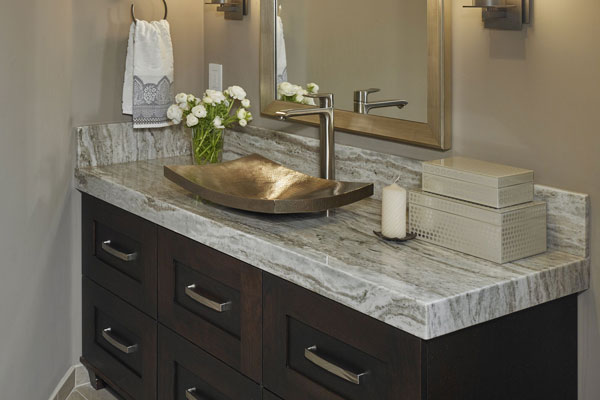 Quartzite
Type: Natural Stone
Desc: This quarried natural stone is often confused with Granite. It is rated slightly harder than granite making it both durable and heat resistant. Shown: Terra Bianca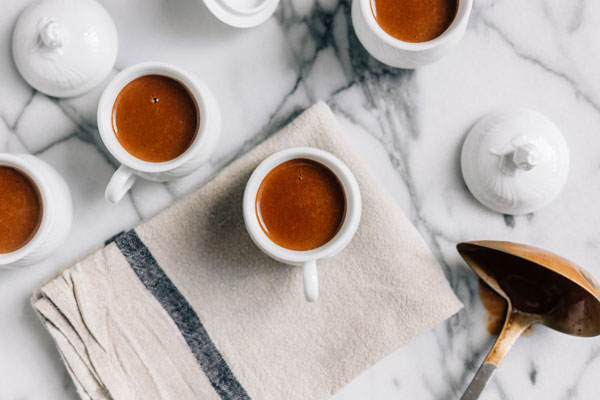 Marble
Type: Natural Stone
Desc: This is the quarried stone used in Michaelangelo's David. It's beauty is truely timeless. Chip and stratch resistant this stone will last forever with a little care. White Carrara from Italy is the least expensive and high quality. Shown: Carrara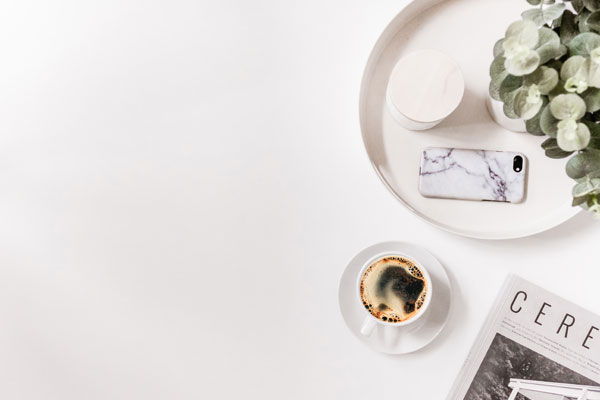 Porcelain
Type: Manufactured Natural Material
Desc: Porcelain countertops are made from kaolinite clay baked in extreme heat to create a dense and highly durable material. Used for eons in tile, modern processes can form this material into durable countertops too.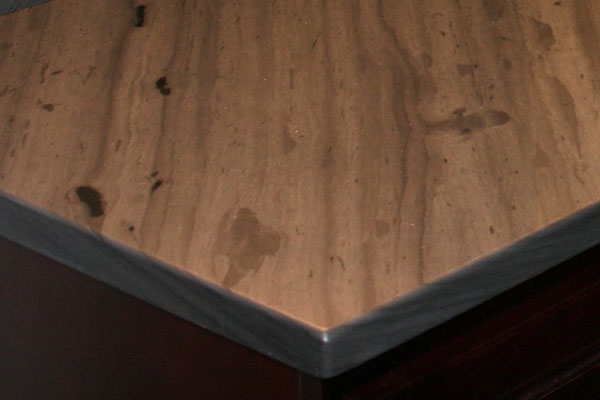 Slate
Type: Natural Stone
Desc: Quarried stone containing many different minerals from quartz to hematite. Slate is fine-grained with a gorgeous texture that has been used in building materials for nearly as long as man has been building.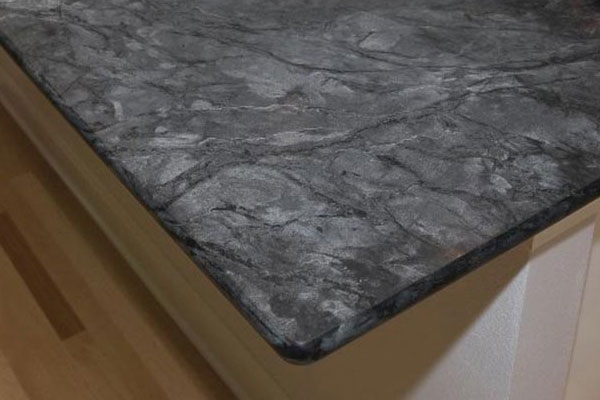 Soapstone
Type: Natural Stone
Desc: Quarried natural stone that is resilient and adaptable. Think science lab. This stone is impervious to weather and bacteria making it a great choice for everything from flooring to bathroom walls.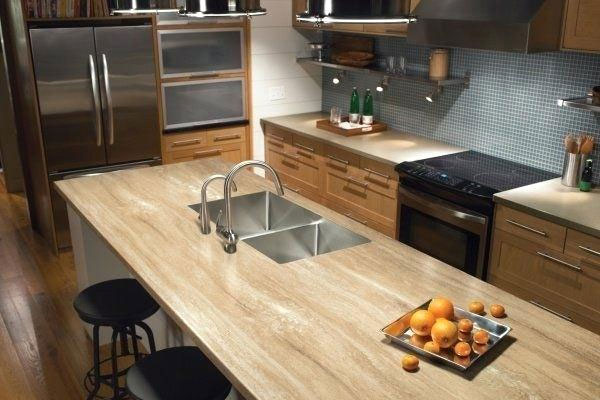 Travertine
Type: Natural Stone
Desc: Beautiful quarried natural stone that is considered high quality durable and timeless. This material is more porous than marble and requires some care. It is well suited for areas where you want to make a statement or focal point.