For millions of homeowners, the process of turning their house into a comfortable and cozy home is one of the best ways to ring in the new year. 2023 is a perfect time for renewal, rejuvenation, and fresh new beginnings. And before you start looking for contractors and drawing up plans, you're going to want to read what we have here today. These are the hottest designs that will make your bathroom the envy of everyone in 2023.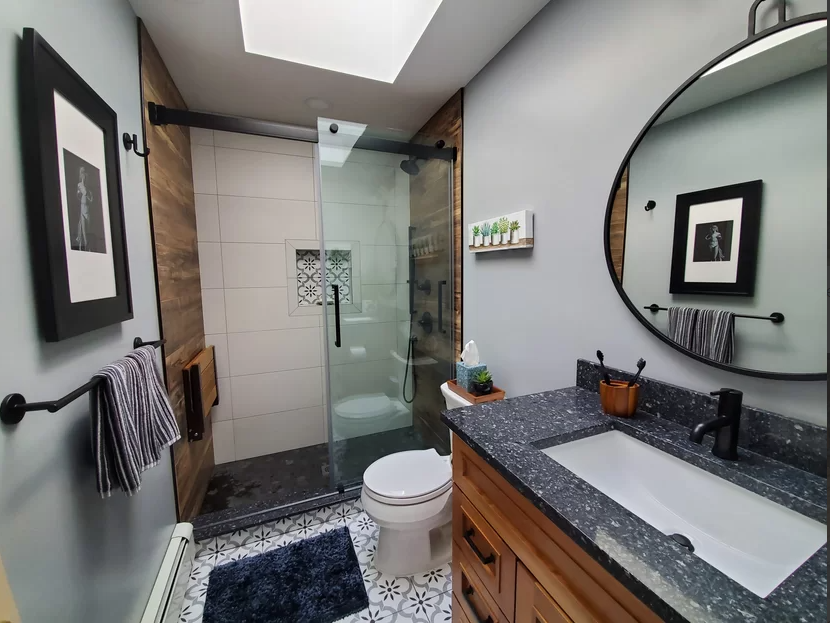 Heated Floors
No one likes the experience of cold feet. And we mean NO ONE. And while this might seem a bit out of the ordinary, it's time to take the cold feet experience out of your bathroom once and for all. If you're thinking of installing a spa tub in your lavatory, this is one feature that you can't possibly live without.
Shower Niche
Keeping a bathroom organized can sometimes be an arduous task. Especially if you share it with one or more people. Well, the installation of a shower niche can solve those organizational problems once and for all. You can even design one with a "his" and "hers" section for that vintage touch.
New Fixtures
Have you ever stepped inside a fancy hotel bathroom and been completely blown away by the highly-crafted fixtures that adorn the sink, shower, mirror, and bathtub? Have you ever wanted to replicate this aesthetic in the comfort of your own home? Well, now you have the perfect opportunity to do so. Fanciful fixtures can be had for a reasonable price and really bring out the unique look of your bathroom.
Lighting
One of the hottest items when it comes to interior decorating in 2023 is lighting. No matter what type of style or aesthetic you're trying to capture inside your bathroom, the light placement of lighting can be the best feature. You can even have lighting that can be altered depending on what mood you happen to be in. Romance or practicality–the possibilities are endless.
A Better Look from Selective Remodeling
At Selective Remodelling, we've helped thousands of Long Island homeowners turn their dream homes from a concept into a reality. We'll be more than happy to do the same for you. For a complete look at our products, services, and information on how to get a free estimate, visit us online or fill out the form below!
[contact-form-7 404 "Not Found"]