They call the kitchen the heart of the home. This is because the kitchen is where many meals and memories are created. If you use your kitchen to entertain guests, consider these layouts.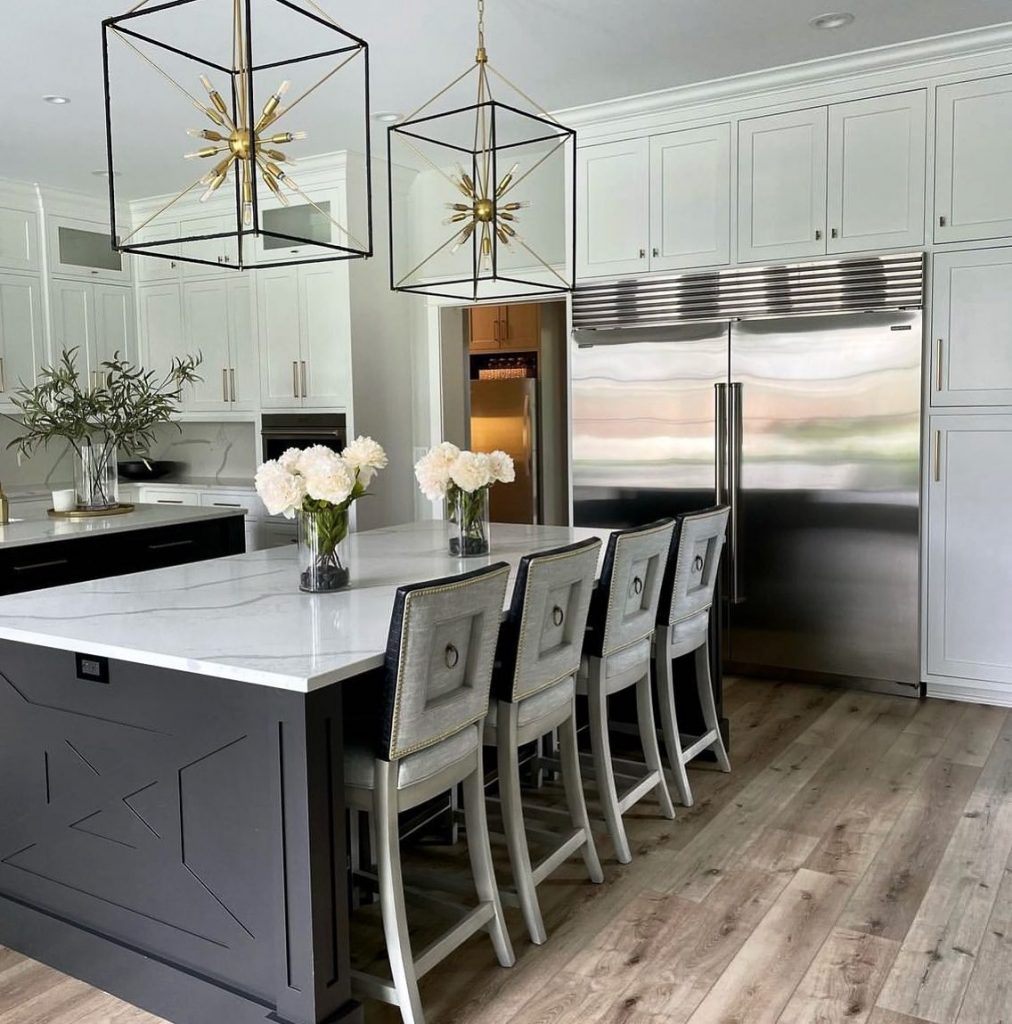 First, if you cook a lot, you probably have a lot of kitchen tools and gadgets. While these supplies are helpful, they can also lead to a lot of clutter. Avoiding clutter makes your space more entertainment friendly. When remodeling your kitchen, maximize storage to avoid clutter. This can include adding cabinets or shelves to your space. You can also maximize storage by hanging pots and pans.
In addition to storage, you want to consider the way your appliances are laid out in your space. You want your stove and refrigerator to be located near each other so you don't have to run back and forth between the two to prepare a meal.
Third, you want to encourage conversation in your kitchen. When you are planning your layout, consider an open concept floor plan that makes it easier for guests to converse with you. Even if you don't have a lot of space in your kitchen for guests to sit, an open concept floor plan can allow guests in another room to communicate easily with you while you meal prep.
Adding an island to your kitchen is one way to make it easier for guests to talk to you. You can use the island to prepare food and invite guests to stand or sit on the other side of the aisle for easy communication.
Fifth, you can add bar stools to the island so your guests can sit while you cook. You can also add a full bar area or buffet space to your kitchen to make it easy for guests to relax in your space while you make a meal.
Follow these tips to create a kitchen space that is perfect for entertaining your loved ones. You can host successful family dinners, Thanksgiving celebrations, and parties when you take these kitchen layout plans into consideration. Allow Selective Remodeling to assist you in your kitchen projects. You can visit our showroom at 1129 N Broadway in Massapequa.