When you're remodeling your home, you may focus on the master bathroom during the design process. Even though it's nice to have a modern master bathroom, you don't want to neglect the guest bathroom in your house. A welcoming guest bathroom can help your friends and family feel at home when they are visiting. For tips on designing a welcoming guest bathroom, continue reading.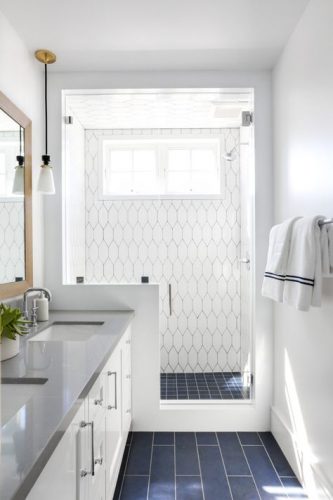 When you're designing a space for guests, keep it neutral. Your friends and family likely have different tastes, so a neutral design can appeal to more people. A neutral, monochromatic design can also look simple and elegant, which will never go out of style.
One way to help your guests feel more comfortable is by making their space feel luxurious. When remodeling a guest bathroom, add accents like fine fixtures to make your guests feel welcomed. You can also opt for high-end soaps and plush robes to help your guests feel like they're at a fancy hotel. Even supplying your guests with travel size shampoos, extra razors, or a toothbrush is a great way to accommodate your loved ones and help them feel at ease.
Finally, avoid clutter. Clutter can be stressful for guests to deal with. Clutter also reduces the amount of space your guests can use to unpack. If you keep the counter clear and empty out storage areas, your guests can unpack and feel at home during their stay.
These tips can help your loved ones feel as comfortable as possible when they come to visit. For help remodeling the guest bathroom in your home, reach out to Selective Remodeling. You can contact our staff by calling 631-736-5049 or 516-596-8846.