Are you looking for new countertops for your next kitchen or bathroom remodel? Changing your countertops can completely change the look of your kitchen or bathroom area. Quartz countertops are one of the latest countertop designs in remodeling to hit kitchens. Quartz countertops are made of crushed quartz and a polymer. These amazing countertops can really make a big difference in your kitchen. Here are five benefits of quartz countertops for your kitchen or your bathroom remodel.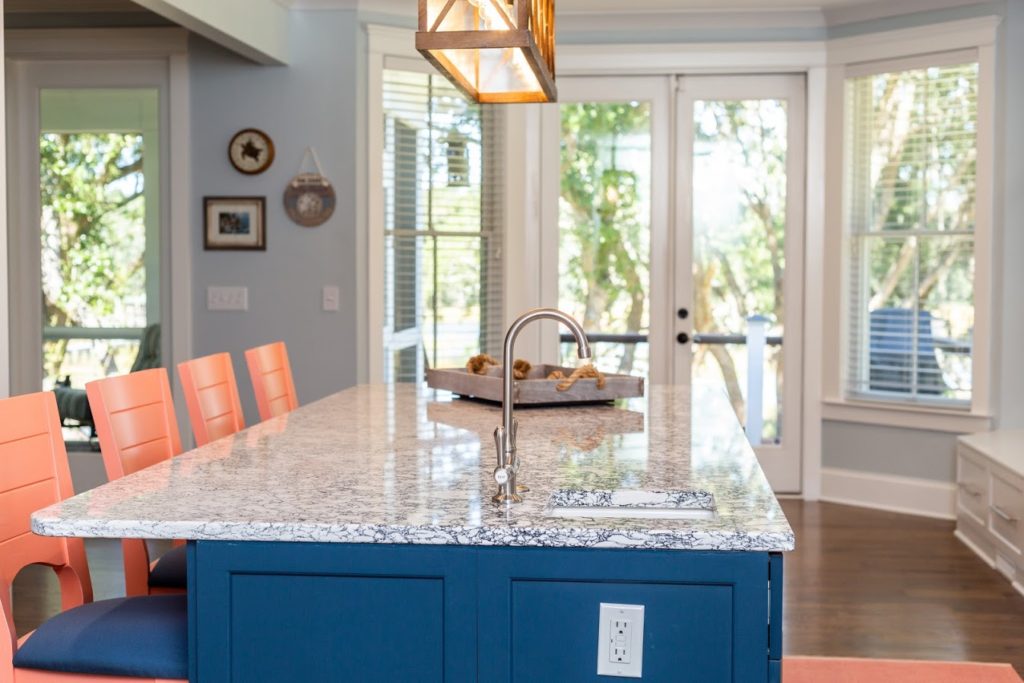 Benefits of Quartz Countertops
First, quartz countertops are a breeze to clean. Unlike granite and laminate, spills are easy to clean up. Unlike marble countertops, where water condensation can leave marks, quartz is not permeable, so quartz countertops are excellent in kitchens or bathrooms. Second, in order to clean quartz countertops, you don't have to buy special cleaning tools. You just need a washcloth and soap.
Third, quartz countertops have more color varieties than any other type of countertop. Stone, marble, laminate, and granite countertops don't have all of the color choices that quartz does. Quartz comes in nearly every color combination imaginable, from black all the way through to clear white. You are sure to find a color you like.
One of the best reasons to buy quartz right now is because it is very sanitary. Because it is so easy to clean, viruses and bacteria don't stay on the surface for long. It is non-porous, so liquids don't seep through. Also, quartz is scratch resistant. Unlike laminate and marble, it is not possible to scratch quartz countertops, because of the polymer used to make them.
When you are ready to pick out your new quartz countertop, you need to give Selective Remodeling a call at 631-736-5049. You can also come by and see our showroom at 406 Middle Country Road in Coram.