Selective Remodeling is Long Island's best custom home contractor. If you have been dreaming of a new kitchen, laundry, bathroom, or living area let us design the remodeled home of your dreams. Here's how Selective Remodeling works carefully to best custom home contractor:
Plan and Design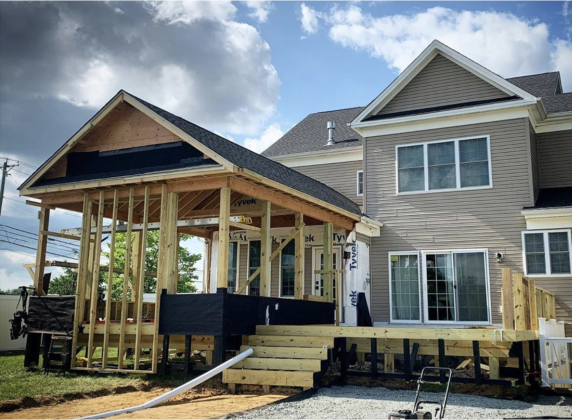 First, we do an in-home consultation so we can discuss your needs and desires. We can discuss various options to make the renovations perfect for you. Then we provide you a detailed estimate. We also have a beautiful showroom to allow you to see various kitchen options and layouts, and our interior designers are experts in converting your dreams into reality. We will give you detailed line drawings showing exactly how the room will look and offer a price guarantee so you don't get surprised by additional charges like other contractors.
Building
We don't show up and start tearing apart your home. We place a dumpster outside for all the debris and will even place wood under the wheel so it doesn't leave marks on your driveway. We seal all doors and place coverings over the floors to minimize dust and not damage other parts of your home. If we inadvertently scratch anything we will fix it. We also encourage our customers to donate their old kitchen materials to Habitat for Humanity and will take care during demolition so they are usable later.
Other steps we take to ensure you get the best build for the money:
We always build to meet New York State codes for gas lines, electrical, and plumbing.
We are a licensed contractor in Nassau and Suffolk counties.
All walls are checked to make sure they are straight and plumb. You won't see crooked or wavy walls when we are done.
We sister wall studs to have adequate strength to carry drywall without later bowing or flexing.
We place blocking between wall studs to reinforce walls for kitchen cabinets.
Our tile craftsmen use a 6-step process so your tile floors will last a lifetime.
We offer warranties on our labor, materials, plumbing, electrical, and a lifetime warranty on our Silhouette cabinets.
If you have been dreaming of a new kitchen, bath, or other room or need renovations throughout your home, dream no longer! Call Selective Remodeling today at 631-736-5049 or 516-598-8846 and let us design and build your dreams.