It's the ultimate goal of everyone who purchases a house to turn it into a home at some point. For many homeowners, the temptation to undertake some home renovation projects is strong. However, one thing you might not know is that doing so can increase your home's property value. We've taken the time to gather a few projects that can increase value and allow you to recoup a sizable return should you ever decide to sell.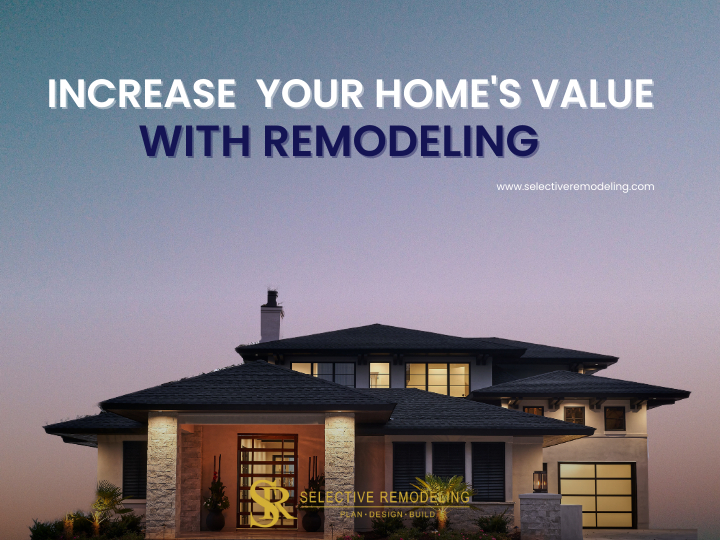 Exterior Siding
We'll begin our examination with the outside of your home. While it might not be one of the things that immediately comes to mind, having the siding of your home replaced can greatly increase property value. Aside from lowering the energy cost each year, it also adds to curb value, which many prospective buyers look for.
Kitchen
What's an area that you spend a great deal of time in? The kitchen. Having this area upgraded or renovated is a great way to increase property value. And the best thing about getting your kitchen renovated is that it doesn't need to be expensive or taken care of all at once. You can start out small with some new cabinets and gradually work your way to the floor and countertops. People want a clean and welcoming area to prepare their meals in, and the kitchen is one of the first areas people look at when they're buying a home.
Decks & Patios
Having a backyard that's comfortable and inviting is an excellent way to add to your home's property value. This is a great chance to flex your creative muscle. If you have a hot tub or swimming pool, getting them remodeled can be an important step. Many features that are always pleasing tend to be items such as barbecue pits and decks. Hiring a professional carpenter can really bring out your backyard's personality and increase property value.
Interior Flooring
Here's something to think about–do you still have carpeted flooring? If so, upgrading to a hardwood floor can really do a wonder for not only your quality of life but your property value. A hardwood floor can increase air quality and limit the number of allergens that traffic brings into your home. A hardwood floor is an excellent investment and one that can allow you to recoup a sizable return if you sell. 
If you're ready to take that step and turn your house into a home, Selective Remodeling can help. For more information, give us a call at 631-736-5049 or fill out the form below!