When it comes to rooms in your home, the bathroom is arguably the most used. You want all the parts of your bathroom to be up to par for yourself, your family, and your guests. Here are three indicators it's time to upgrade your shower or bath.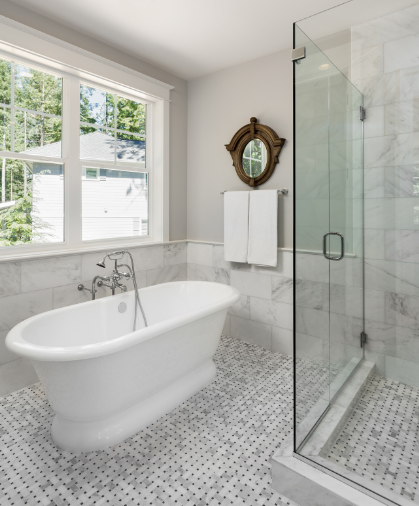 The style and appearance of your shower can say a lot about it. If your bath looks outdated, it may be time for an upgrade. Outdated showers and baths are an eyesore. They also take up more space than more modern styles. If the design of your shower is less than appealing, consider a bathroom upgrade.
The second indicator that it's time to upgrade your shower or bath is mold buildup. The bathroom is the room in your home most prone to mold buildup. This is because it is the room with the most moisture. Mold can be a serious threat to you and your family's health. Mold can cause allergy symptoms and respiratory problems. Unfortunately, mold is hard to remove. When you install a new bath or shower, a team of professionals can remove the mold from your old unit and replace it with a fresh, clean, and mold-free bath or shower. Some modern baths and showers are even designed with mold in mind and have fewer nooks and crannies that can collect bacteria.
Finally, if your bath or shower is damaged, it may be time for an upgrade. Baths and showers have several parts. You may have a problem with the grab bars in your shower, or perhaps the bath has broken temperature handles. It is even possible that your bath or shower has problems with the shelves, soap dish, shower head, or faucet. Whether you have cracked tiles or a dented tub, consider replacing your bath or shower with an upgraded unit to improve the appearance and safety of your bathroom.
For assistance with your bathroom remodel, contact Selective Remodeling. You can give us a call at 631-736-5049 for more information about our services. We hope to hear from you soon and can't wait to help you build the bathroom of your dreams.