For homeowners, the desire to have their home remodeled to their precise liking is always a strong one. However, there are always inhibiting factors that keep people from pulling the trigger and pursuing their dreams of renovation. Cost is usually the first reason, the second being that people are unsure if their house is even worthy of receiving some upgrades. Fear not, homeowners. We've gathered some remodeling ideas for your kitchen that will fit any home, any budget, and can be performed for any reason at all.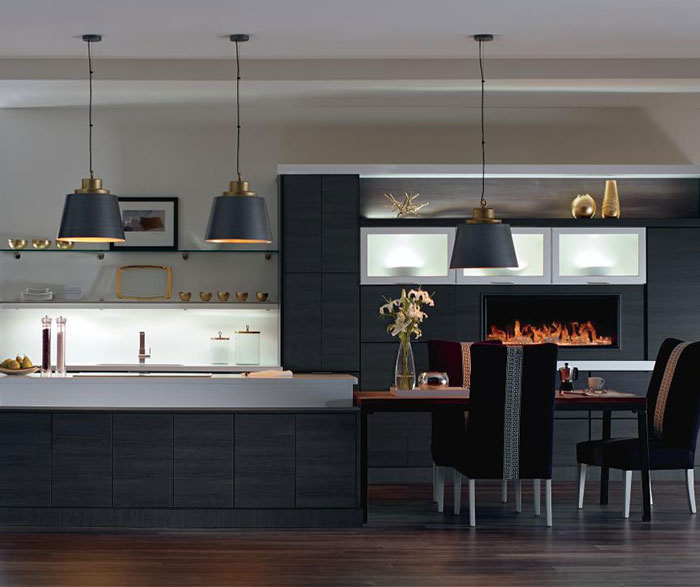 Dark Cabinets to Give Your Kitchen a Modern Look
If it's a modern aesthetic you're looking to achieve in the kitchen, darker colored cabinets can be an excellent start. The contrast with light colored countertops will create a great match that makes your kitchen stand out more.
Layered and Selective Lighting
If you've ever watched a movie or television show, you'll notice how noticeable certain areas in a kitchen are. Using the right lighting pattern can promote intimacy, whereas natural lighting can accentuate a rustic feel.
Bringing in the Old for the Look of the New
Depending upon where you live, you may have an antique store near you. Take a trip and look for items such as vases or pitchers that have a distinct look to them. If your kitchen has a lot of light colors, these items, when placed properly can give your kitchen a Victorian aesthetic.
Goin' Country
Do you feel nostalgic for the days of waking up to the smell of fresh baked biscuits and buttery flapjacks? Even if you've never had the experience, you can create the atmosphere of a country kitchen with light colors and pastel curtains. Light colors with natural lighting can give you the country kitchen look you've always seen in those wholesome TV sitcoms.
Metal Appliances
As odd as it might seem, the color of certain appliances in your kitchen can do wonders for its aesthetic and atmosphere. A rustic feel can be attained with a white refrigerator and a beige table. For a look that sends your kitchen into the new millennium, consider stainless steel or similar metal coated appliances. A metal fridge will give your kitchen that sought after modern touch that seems to be popular at the moment.
Selective Remodeling and Your Dreams Coming True
If remodeling your kitchen or any other room in your house has been an unrealized dream, it's time to get ambitious. Selective Remodeling are the fairy godparents who grant wishes and make your dreams of turning your house into a home a reality. Visit us online to begin the stunning transformation! Give us a call at 631-736-5049 today with any questions!