Welcome to 2022! Are you ready to hit the ground running with some new remodeling projects? Many of our clients and patrons are choosing to make a New Year's resolution to rejuvenate or remodel their homes.
Here, we explore a few fun ways to improve or augment your residence to kickstart 2022.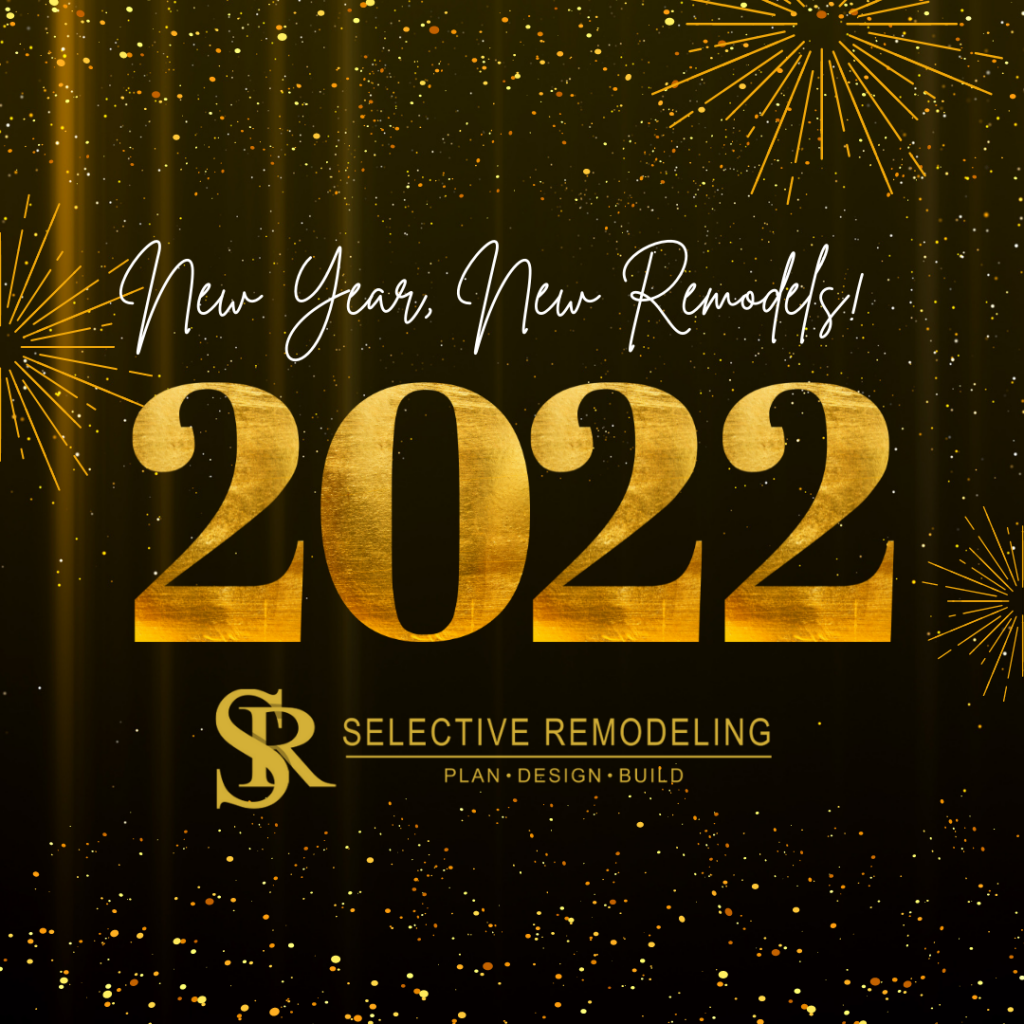 Lower Your Stress With A More Comfortable Bathroom
There are two components involved with transforming your bathroom into a sanctuary for stress release: safety and amenities. First, make sure you have a nice and accessible bathroom free from all tripping/falling hazards. That alone will help reduce your stress levels, and there are lots of ways to modernize your bathroom with handrails, slip-resistant flooring, and easier bathtub entrances.
Secondly, you should strongly consider making your bathtub/shower fixtures more luxurious so that you have the option to enjoy a therapeutic bath after a stressful day of work. Nowadays, you have your choice of all sorts of luxury bathtubs, and our Selective Remodeling crew is more than happy to install them for you.
Improve Your Nutrition With A New Kitchen
Eating healthy and optimizing your nutrition inevitably begins in the kitchen. Sure, a balanced diet is highly contingent upon the foods you buy in the grocery store, but it also helps to have a modern kitchen with plenty of space to cook whole foods to perfection. That's why you should think about remodeling your kitchen. There's evidence to suggest that many homeowners become enthusiastic about home cooking (rather than eating out all the time) once they remodel their kitchen.
Have More Fun Outdoors By Revamping Your Exterior
Another stress-reducing tactic involves bolstering your outdoor environment. Let's face it. We could all stand to get outside and enjoy the sunshine and exercise more often, but it's harder to do so when your backyard is kind of boring. Why not address this problem by sprucing things up a bit? Not only that, but it's also a great stress-release to be able to enjoy a remodeled modern patio with all your friends and family for a relaxing evening. A nice outdoor addition such as an outdoor fireplace has the potential to greatly enhance your outdoor ambiance (especially during a cold January in Long Island).
Selective Remodeling wishes you a happy and prosperous new year! We all know the value of making good resolutions and following through with them. All remodeling, renovation, and restoration projects involve this to some degree or another. If you need any help making your remodeling resolution a reality, we'd love to offer our services. Call us to learn more at 631-736-5049. Happy New Year!