Is 2023 the year you finally break down and remodel your kitchen?
Well, if you've decided that your current arrangement is a little outdated, we can help make that dream a reality. Before deciding on anything, however, here are a few clues your kitchen needs updating.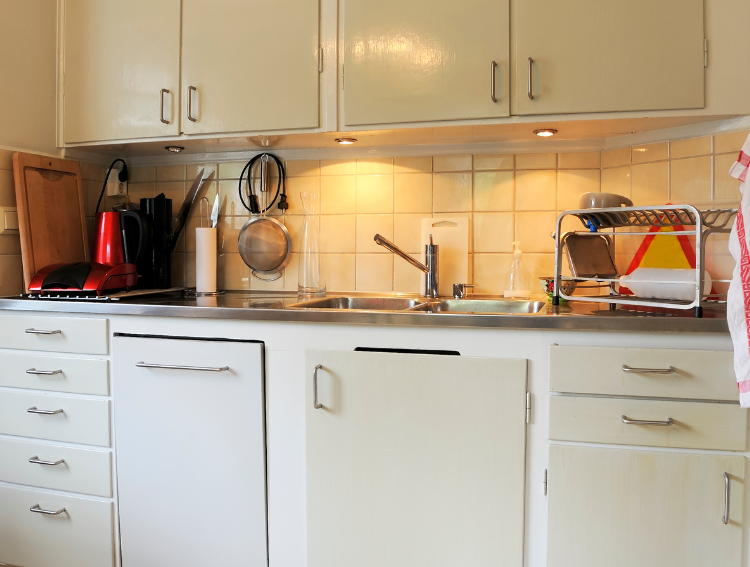 You're running out of space.
One of the best kitchen remodeling tasks involves bolstering and reconfiguring your cabinet space. Recent design innovations allow homeowners to better compartmentalize their cabinets to regain a little breathing room and storage options. Besides cabinets, you can also acquire more elbow room by refurbishing your countertops, which is a crucial step if you want to add surface space.
The ventilation is becoming a big problem.
There are lots of ways to address ventilation issues by installing new fans, windows, vent hoods, and so forth. This can make a world of difference in kitchens that struggle with lingering odors and even health hazards like mold or mildew.
You notice lots of cracks, decay, or discoloration.
Here's where you have to look at the floors, walls, ceilings, and again the countertops. Does your kitchen have worn materials all throughout it? Depending on your budget, you can replace the old stuff with quartz, marble, and other materials that reinvigorate your interior aesthetic. For the floors, there are plenty of replacement options with hardwood, vinyl, and tiles.
There isn't a coherent design to your kitchen layout.
It's easy to find yourself with an uninspiring kitchen with little or no ergonomic advantages or aesthetic appeal. There are many spectacular modern kitchen designs that can help you change that, however. Many homeowners opt for island kitchens, galley kitchens, L-shaped kitchens, and at least half a dozen other styles. Don't forget to consider new color schemes, too. Although everyone's preferences are different, kitchen spaces are usually brighter with lighter color tones, designed to facilitate family interaction and conviviality.
The lighting isn't that great.
If you've been to a friend's house recently and noticed their kitchen lighting was much better than yours, don't despair. You can address this problem in many ways with modern ambient, targeted, or recessed lighting. Plus, there are ways to add layers of class and exquisite ambiance with new fixtures like chandeliers, small lanterns, mounted lights, sconce lights, and much more.
These are the telltale signs that it's time to remodel your kitchen. You can also rely on the professional design services of Selective Remodeling to spruce up your bedrooms, bathrooms, basements, or anywhere else in your Long Island home.

If nothing else, redoing your kitchen could be that next fantastic home improvement challenge. Contact us to learn more about kitchen remodeling or any of our other services at 631-736-5049.