If you are looking around your kitchen right now, you may not be happy with what you see. Perhaps you are tired of the color of your kitchen, or you may be sick of the floors. Maybe you don't have enough storage space. Whatever the reasoning is, you'll want to spruce up your kitchen before the holidays. Here are three ways you can update your kitchen before the holiday arrives.
Quick Updated Kitchen Tips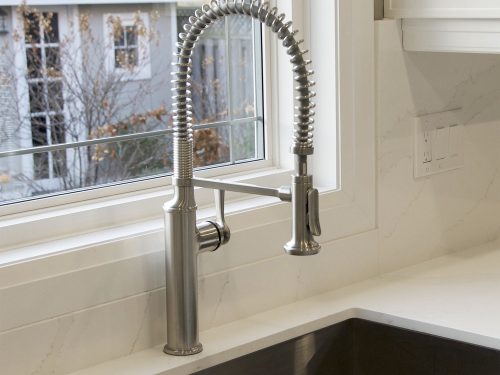 Your first step towards a kitchen update should be to replace your faucet. If you have had your faucet for a while, you may want to update it first. You can choose a brand new style, or just go with something modern and classic. Whatever style you choose, you may notice an instant change in the look of your kitchen.
Your next step for a quick kitchen update is to add some storage. This is a difference making change, especially if your kitchen feels a little overcrowded. You can add floating shelves to display holiday decor and photos. You may want to add a space to showcase your holiday plates as well. If you have cabinet space, consider trying under cabinet storage. Under cabinet storage is easily added and may relieve your overcrowded kitchen.
Finally, think about changing a wall in your kitchen and creating your accent wall. You can make an accent wall by painting the wall a different color, or adding shiplap as a way to add farmhouse accents. This new wall could end up being the focal point for your holiday photos.
If you are ready to give yourself a kitchen remodel for the New Year, why not give Selective Remodeling a call? Our telephone number is 631-736-5049. You can also come by and see us at 406 Middle Country Road in Coram. If you come and visit us there, you can visit our showroom. Why not reach out to us today?