Renovating a kitchen and installing new cabinets is an exciting project for homeowners! Selective Remodeling brings you six tips for replacing kitchen cabinets.
Set a Budget
After setting a budget for your new cabinets, you will have a financial ballpark of the kinds of cabinets that fall within your price range. A kitchen designer can help by presenting feasible options that suit your taste while minding your budget.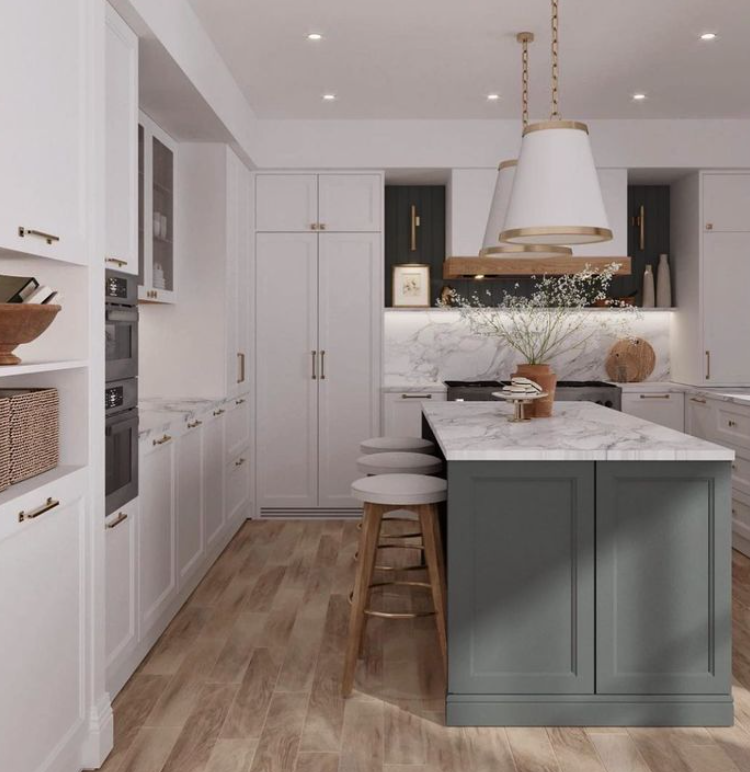 Look at Brands
Inquire about cabinet brands that are certified by the Kitchen Cabinet Manufacturers Association (KCMA). This category of cabinets has undergone testing to prove they are strong enough to withstand everyday kitchen usage. Cabinets with KCMA certification and seal are constructed to not just meet, but exceed standards. They resist staining and can handle temperatures up to 120 degrees Fahrenheit and high humidity levels without blistering or becoming discolored.
Research Styles
Kitchen cabinets can either be custom-made to satisfy unique preferences, or you can go with stock cabinets that are manufactured in bulk on an assembly line. The majority of homeowners tend to choose stock kitchen cabinets due to their affordability and the fact that they offer some flexibility in terms of customization. Plus, they are readily available for delivery to your home. On the contrary, since semi-custom and custom kitchen cabinets take much longer to build, you may have to wait as long as three months for them to be finished.
Consider Going Customized
If your budget allows, strongly consider opting for custom kitchen cabinets. Cabinets that better meet your storage needs and lifestyle will allow you to work in the kitchen smoothly and with ease. To improve ergonomics, you may want to design your configurations like shelves that roll towards you rather than struggling to reach cookware tucked in the back of your cabinets.
Choose Color Carefully
Make certain that you choose a shade that you truly admire, and not one that just happens to be popular at the moment. Otherwise, when the craze is over, you may find yourself looking at cabinets that don't even appeal to you. It's all about personal preference and your decorating goals. Light-colored wood such as oak will give a bright and open vibe to your kitchen. Darker wood like mahogany will provide a richer and more elegant ambiance.
Donate Old Cabinets
If your cabinets are still in good shape after being removed, think about donating them. Some organizations are glad to be gifted with pre-owned kitchen cabinets and may even be happy to come and retrieve them from your residency.
Selective Remodeling is the place to go when you are in the market for beautiful kitchen cabinets. We can assist in your quest for obtaining quality cabinets while respecting your allotted budget. Selective Remodeling is located at 1129 N Boradway in North Massapequa, and you can call us at 631-736-5049 for more information about us.