A home remodel can make your living space more comfortable and accommodating. However, the process of remodeling your home can be anything but. For tips on how to take care of your pets during your home remodel, keep reading.
First, find a safe space for your pets. You want them to stay clear of any construction, so use an area of the house you can block off. If you're putting your pets in a room with a door during the remodel process, put a sign on the door that says "keep closed: pets inside" or something along those lines. If you don't have room in your home for your pets during the remodeling process, you can try enrolling your pets in doggy day care or taking your pets to a friend or family member's house.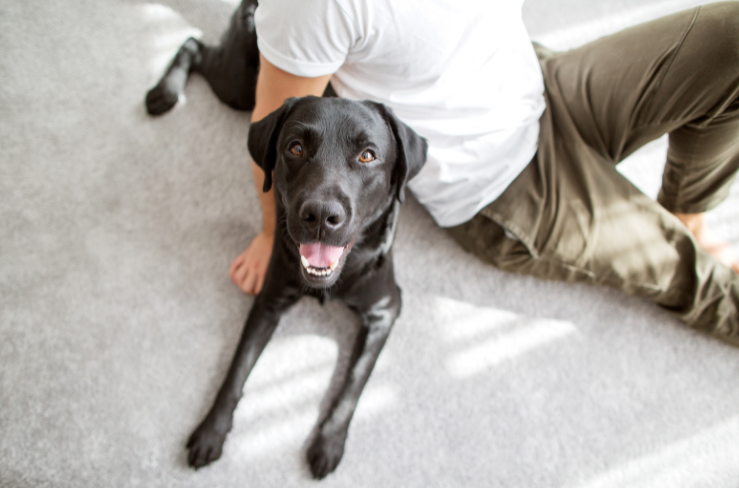 It's always a good idea to introduce your pets to the workers who are helping you complete your home remodel. Both your pet and the contractors can get acquainted with one another, which can lead to less territorial behavior from your pet and increased comfort for workers.
Pets thrive on routine, so keep up with your normal routine as much as possible. Continue to wake up, eat, and go on walks at the same time everyday to help your pets stay as comfortable as possible when their living space is temporarily under construction.
Even if you can put your pets in a safe space in your home, you never know what could happen. Get your pets microchipped just in case they are accidentally let out of the house. It's better to be safe than sorry.
When the remodel process is all said and done, deep clean the space before letting your pets explore. You want to get rid of any dust, debris, and tools that could potentially harm your curious pet.
Planning a home remodel? Work with Selective Remodeling. We can help you create your dream home. Visit our showroom at 406 Middle Country Road in Coram, to see what we're all about.