Just because we can't go outside and enjoy the summer sun anymore, doesn't mean that there aren't things left to do around the house. As a matter of fact, when the weather gets crummier, it can be the perfect time to do some remodeling. But don't worry we're not suggesting you break the bank, we've actually got some remodeling tricks that will make your house look stunning. So skip all the expensive work and having to do even more buying, because we have the tricks for you.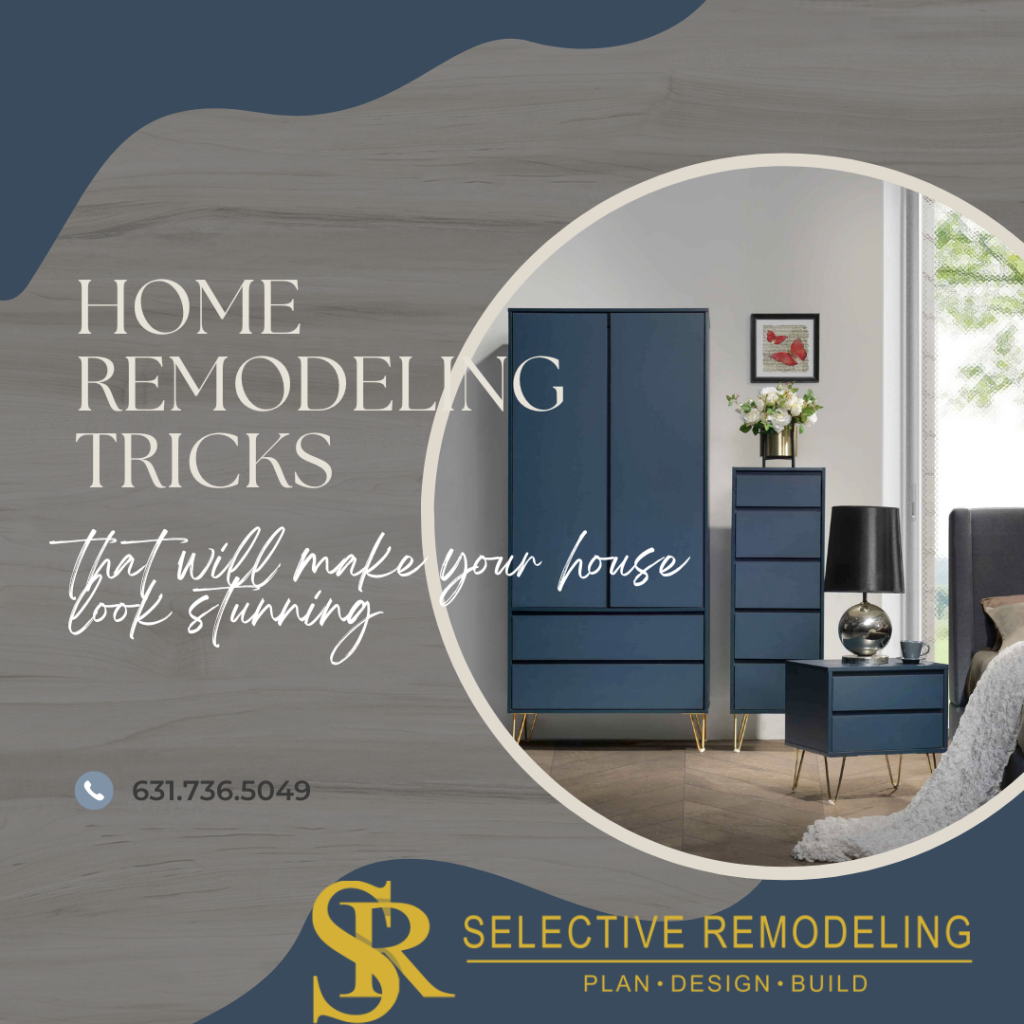 Change up the Walls
The simplest thing that you can do to make your house feel new and remodeled is to change up the walls. Now of course we don't mean to tear them all down. We just mean give them a fresh paint job. Fix up those holes that you've been meaning to fix up forever. None of this work should even break the bank. You stare at the walls all the time, they also are the main aesthetic for your room. Changing their color and fixing them up can give you that much-needed facelift that you're looking for.
Change the Appliances and Furniture
If you've been meaning to change that old microwave or toaster, now is the time. Because just changing out these little appliances or even the furniture can make a world of difference when you're trying to remodel your home. People don't realize that the appliances and furniture in your home make or break the aesthetic of the place. So, get that new toaster or microwave. It can really change how everything looks.
Time for New Flooring
Just like the walls, one of the other things that you're going to be looking at all the time on the floors. We kind of take for granted how much floors make an impact on our lives but, they do change the way a room looks. Even just the way that wood paneling goes. Some people like horizontal while other people like a vertical layout. Either way, this can change things up for you.
Call the Professionals
Last but certainly not least, if you're still unsure about how you can change up your home and start the remodeling process, it might be time to call the professionals. Professionals know all the tricks in the book when it comes to making your house feel new without having to change a whole lot. That's why they're professionals after all.
If you're in the market for some remodeling, give Selective Remodeling a call at 631.736.5049. We're also located at 1129 North Broadway, North Massapequa NY, 11758. Our professionals will be more than happy to help!