Are you expanding your family? Or do you need additional space for guests when they come to visit? You may even be interested in optimizing the space in your home. Turning your garage into a bedroom can improve the functionality of your home. For advice on how to turn your garage into a bedroom, keep reading.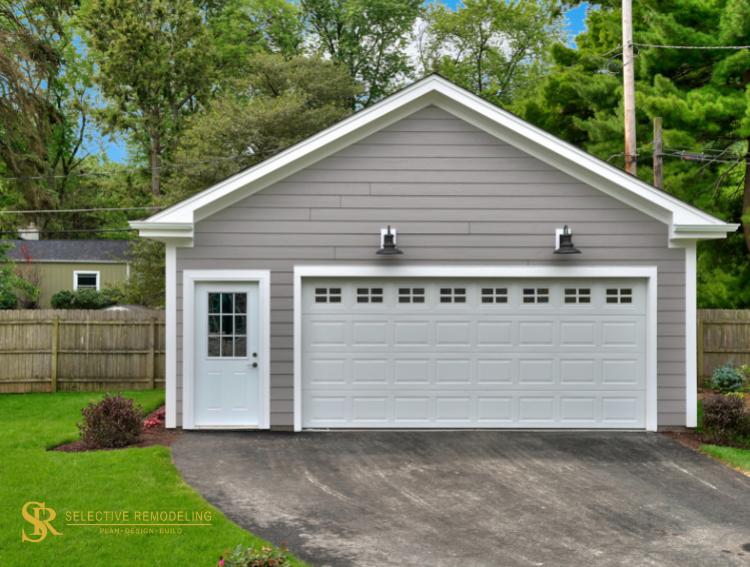 The first step you need to take to turn your garage into a bedroom is to get a plan in place. You need to determine your budget, which includes the cost of hiring contractors, purchasing supplies, paying for fees related to building codes and regulations, and so on. It may be helpful to organize or clear out your garage to help you with this step.
Once you've set a plan and budget, you're ready to start applying for permits. Many local governments require a permit for converting a garage into a bedroom. Do research on your local municipality to learn what permits and codes you need to work with.
The third step to take when transforming a garage into a bedroom is adding insulation and windows to the space. Most garages do not have insulation because the space does not normally need climate control. Additionally, some garages have windows, but this is not a requirement for a space. However, if you want the garage to turn into a bedroom, you should add windows for a comfortable and cozy feel.
Most garages are made with concrete flooring. This surface is cold, hard, and not very welcoming. Instead of sticking with the concrete floors, install comfortable flooring like carpet or hardwood. You can even use laminate if you're looking for something affordable and easy to install.
One of the most important steps in changing a garage into a bedroom is updating the utilities. You may need to add electric wiring and plumbing to your garage. You may also need to make changes to your HVAC system to accommodate the new space.
Once you've taken these steps, you're ready to start construction. This process can be difficult, long, and sometimes even unsafe. In order to get your renovation completed as quickly, efficiently, and safely as possible, get in touch with Selective Remodeling. We can help you plan, design, and build your new bedroom. To get started, give us a call at 631-736-5049. We look forward to hearing from you soon.