If you are remodeling your kitchen, there are some things you need to think about before you start a remodel. Remodeling a kitchen could be as simple as replacing the appliances and repainting, or it could be a complete kitchen renovation. Here are some tips for knowing what you want in a kitchen remodel.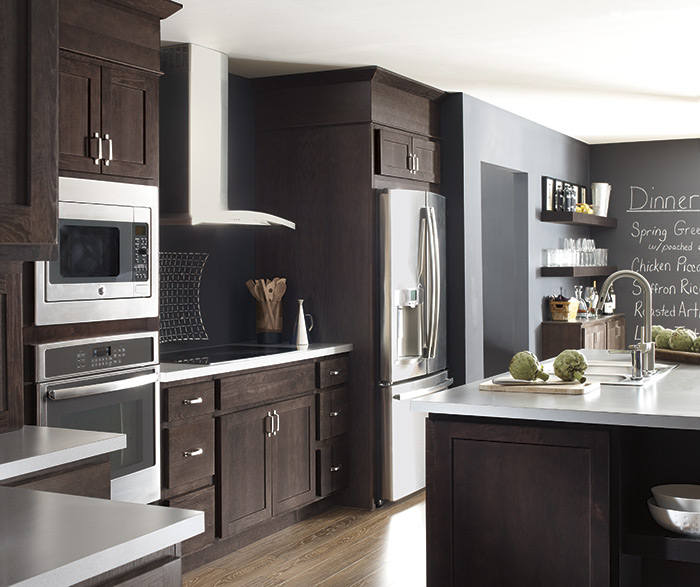 You Need A Plan
Your first decision is a big one. You will need to decide what size of kitchen remodel you want done. Think about what your needs in the kitchen are. Do you need to completely gut your kitchen, or are there elements in your kitchen you like and want to keep? Could you take care of your kitchen needs with some simple changes, such as the installation of an island, resurfacing cabinets or changing your countertops?
If you are all-in for a complete remodel, you need to think about the time and expense involved. A complete kitchen gut and remodel could cost you over $50,000. If you need to gut your kitchen to add more space, to expand your existing kitchen or to modernize a kitchen in an older house, the gutting and renovation process could take a couple of months or longer.
Some people opt to redo their kitchen in stages rather than a complete kitchen gutting and renovation. For example, you may want to redo your cabinets and countertops, then you might want to paint your kitchen, and add new flooring. Over time, all of these small changes add up to a new look for your kitchen.
When you are ready for a kitchen remodel, you need to give Selective Remodeling a call at 631.736.5049. You can also come and look at our showroom at 406 Middle Country Road in Coram.