Is there anything more tempting than undertaking a DIY home remodeling job? Renovating your house into the dream home you've always wanted can be a thrilling and exciting project to undertake. But, like so much else, preparation and taking the proper time can mean the difference between a job well done and something along the lines of a money pit. Thankfully, we believe in helping others, and we've compiled some useful information that you should familiarize yourself with before you begin.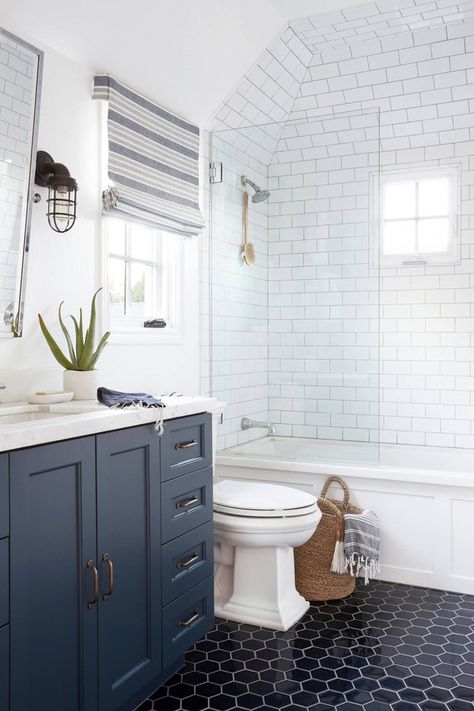 Typical Bathroom Projects
Replacing Vanity Cabinets and Fixtures Medicine cabinets, vanities, and sinks are among the most popular ideas that people enjoy undertaking. Before you get started, do some research on the different designs that are available. Think about how much space you have to work with, and if the accessories you want will flow well with the design of your bathroom.
Changing Your Bathtub's Style or Color Maybe you want to get that glass stand up shower to accentuate the atmosphere of your bathroom. One thing you should think about is selling your old tub or shower. It might fit the proper aesthetic of someone else's project, and the funds can be used to go towards the fixtures you want.
Flooring This can be considered the cornerstone of bathroom remodeling. As one of the best places to start on any DIY job, having the right tile or pattern can establish a solid foundation that dictates the aesthetic that you choose to model your bathroom around.
Countertops After you've completed the floor in your new bathroom, the countertops are a great place to plan your next move. The countertops don't have to match the floor, and consulting with a design expert can help you find the right pattern to accentuate your bathroom's new look. Granite countertops might work well in the kitchen, but the bathroom might be more suited for a tile surface.
Lighting Modifications While you might not think about it all too often, the lighting choice in the bathroom can mean all the difference between intimate and bland. Some people enjoy bright fluorescent lights to accent the blacks and whites of the bathroom time and countertops. Optional multicolored lights can also be installed to give your bathroom a truly unique appeal.
Selective Remodeling
As you begin to contemplate the various ways that your bathroom could be altered, just know that the experts at Selective Remodeling are experts in making dreams come true. For a free estimate and to see some of our achievements, visit us online at www.selectiveremodeling.com.