Do you know when it's time to seriously consider remodeling your home? As we discussed previously, there can be a lot of telltale signs that show you it's time to spruce up the place. Let's look at this from another angle though. Here are some important questions to ask before renovating your home.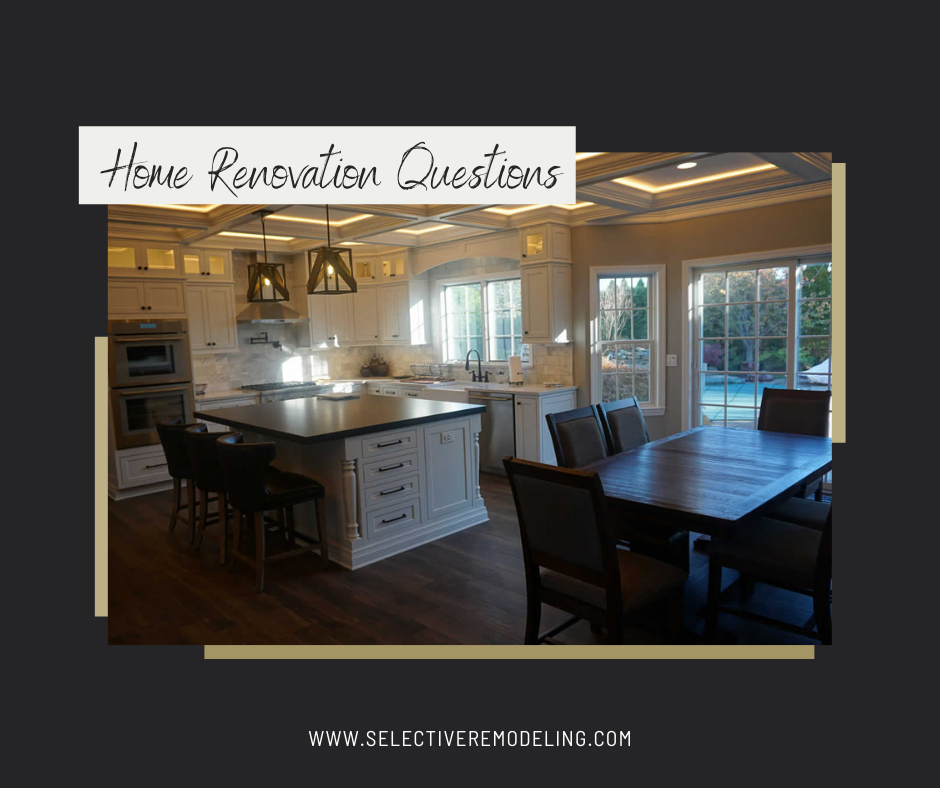 How Do I Choose the Right Builder for My Renovation?
Obviously, you want to have a good idea about the reputation of the renovator you decide to employ for such an important task. You should even consider asking to visit a separate job site with them so that you can view their handiwork and methods firsthand. Some builders are more geared toward smaller or larger-scale projects.
What is My Budget For Renovation?
Approach this question by first identifying your "must-haves" for your project. Next, get a professional to walk through your home with you to get a general grasp of what will need to be done. You can get a general scope of the plan and begin to formulate a budget. You'll want to plan for some wiggle room though. Be sure that your budget limitations can withstand the possible changes and additions you might wish to make mid-project.
How Long Should the Renovation Take?
For the larger projects, renovation could last anywhere between three to 12 months. The length of time needed for renovation can be influenced by several factors: complexity, your builder's ability to manage the process, weather delays, availability of construction materials, and contractor labor market conditions.
What Selections Should I Make Before Construction?
Your biggest decision will be to stick to the plan you hammered out at the beginning as much as possible. Specifically, there are lots of small material decisions you'll need to make such as choosing the right doors, windows, plumbing fixtures, appliances, and interior flooring.
How Do I Know the Renovation Will Withstand?
One important measure of sustainability is energy efficiency and the impact your project will have on it. You can consult with a building science specialist to delve into the minute and complicated factors relating to the durability of renovation work. When in doubt, your best bet is to make sure that the renovation work is done by an experienced professional with several positive reviews that can vouch for their reliability.
Selective Remodeling, located in Coram, New York, is the remodeling company that fits the description for everything mentioned above. Learn more about our extensive list of renovation services we offer. You can see from the testimony of previous customers, as well before-and-after pictures, that Selective Remodeling has a well-deserved reputation for premium renovation work. If you want to learn more about us, feel free to contact us here or call us at 631-736-5049.