A good home exterior is what makes a good first impression.
When you get visitors at home, the first thing that they'll notice is the exterior. A drab or outdated home exterior can negatively impact your home's curb appeal and may significantly affect the value of your property.
One way to enhance your home's exterior is with siding. Siding remodeling enables you to replace or update your home's siding with different materials like wood, vinyl, or fiber cement. It can completely transform your property's appearance and can give it a new look.
Besides the aesthetic benefits, there are many other ways that siding remodeling can help. Siding remodeling can also increase your property resale value, reduce overall energy bills and make your home more comfortable to live in.
In this blog, we'll explore some important factors to consider if you are up for a siding remodel. Let's get started!
Siding Material: Important Factors to Consider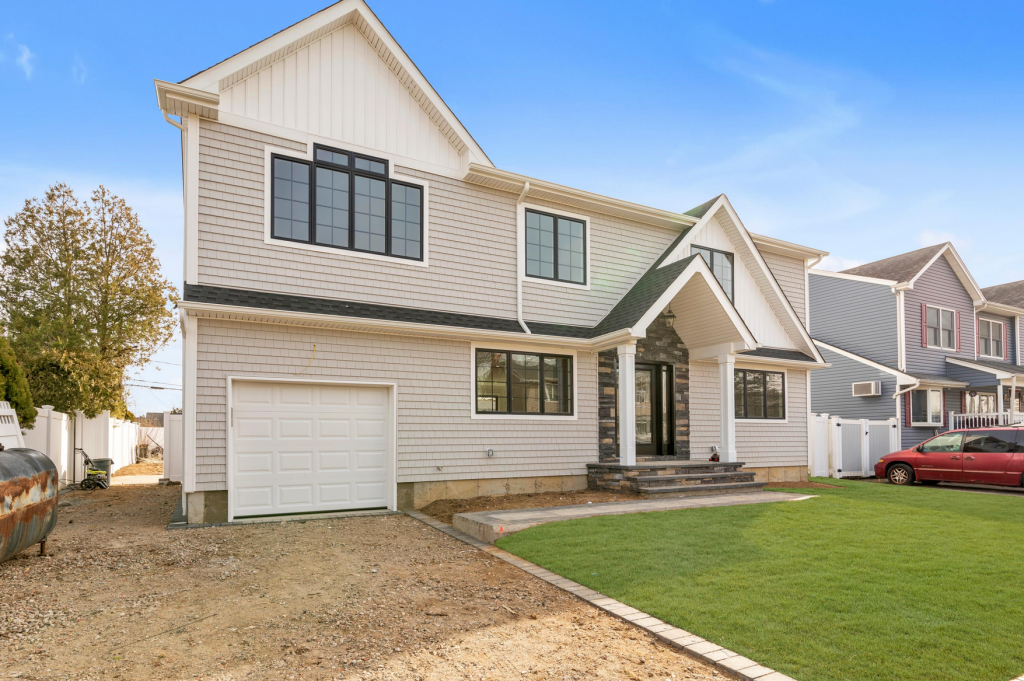 When it comes to house siding remodeling, the first thing you may need to consider is the type of siding material you want to use. There are a large variety of siding materials available, such as wood, vinyl, and fiber cement, each with its own benefits.
When selecting the right siding material for your property, it is important to consider factors such as durability, maintenance, cost and energy efficiency. Besides that, you may also want to consider the design and style of your home to determine the best siding material to go for.
For example, wood is a popular choice for those considering siding remodeling. Wood siding is known for its aesthetic appeal, however, wood requires regular maintenance and may be more expensive. Alternatively, vinyl siding is easy to install and low maintenance in comparison while also offering a wide range of color and style options.
When choosing your siding material, take into consideration the climate and weather conditions of your area. If the area you live in is prone to extreme temperatures or high wind, you will require a siding material that is more durable and resistant to damage.
Siding Aesthetics: Determining the Right Color and Style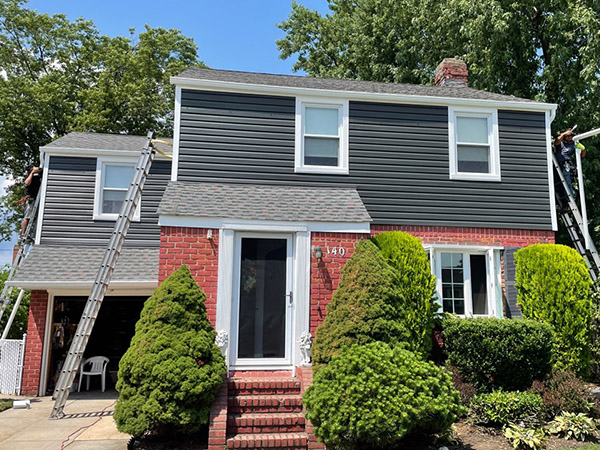 Once you have selected your ideal siding material, the next step is to determine the right style and color. Whether you are considering home remodeling or siding remodeling, the right color and style can have a great impact on your curb appeal and overall aesthetic.
At Selective Remodeling, we offer you a range of different color options and siding styles to choose from. The best way to choose is to take your time, consider all options and choose one that best fits your home's architecture and style. However, if you're unable to make the choice yourself or are confused, our expert team is always available to provide guidance.
For your siding color, take a look at the color of your roof, landscaping as well as other exterior elements you may have. To enhance the appeal of your home exterior, you'll need to choose a color that perfectly complements these elements, making your home stand out.
Similarly, when it comes to siding styles, there are a variety of options available, such as shingle siding, board-and-batten siding, or even the traditional lap siding. Each of these style options come with their own advantages and can take your home siding to the next level. For instance, shingle siding can give your home a classic look whereas board-and-batten siding can add a rustic appeal.
Additional Factors to Consider
Siding remodeling does more than just improve the aesthetics of your property, they provide many additional benefits. When you are choosing the right type of siding for your home, an important factor to consider is what your requirements are.
For example, if you live in an area with extreme cold, you will require insulated vinyl siding. Insulated vinyl siding comes with an additional layer of foam insulation that can help save costs on energy and make your home more comfortable to live in, especially during the colder months. Similarly, fiber cement siding can also help reduce overall energy costs by automatically regulating the temperature inside your home.
In addition to that, if you are considering siding remodeling, you are likely looking for siding options that do not require frequent maintenance and repairs, so that you don't have to keep fixing your exterior siding. This is why it is important to choose the right material and style that is durable and low maintenance.
Remember to consider your exact requirements before choosing the right siding for your home. Besides the aesthetic appeal, it is crucial to consider what you want out of your siding and your house so that you can make the right decision.
Contact Selective Remodeling to Revamp Your Home or Residential Property!
At Selective Remodeling, we are the Da Vincis of siding remodeling. To us, home renovations are art and we are the artists. This is why, if you want a home or siding remodel, we are the ones to call.
With over 20 years of experience, we can help you determine exactly what's right for your home. From the right material to design to color, you simply communicate your requirements to us so that we can bring your vision to life.
Besides, as professional siding contractors and home renovation experts, we can help you avoid common installation mistakes and ensure that you get only the best.
Take the first step towards your dream home with us.
Contact us now or check out the services we offer!